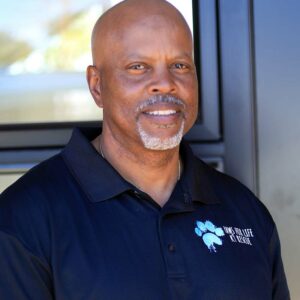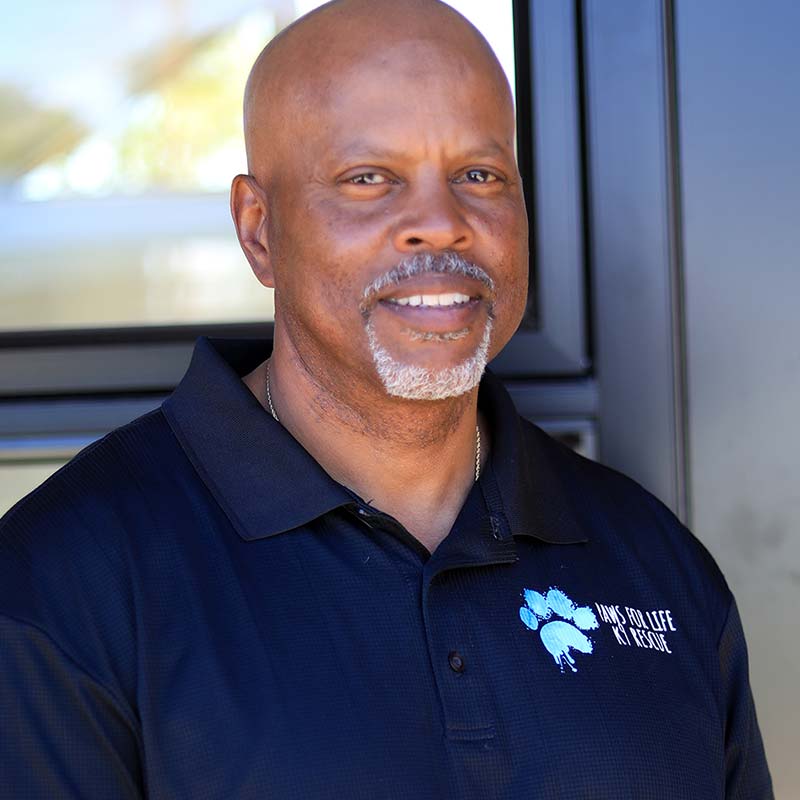 Marcus is a Facility Manager at the People and Pet Innovation Center. Marcus' role as manager is to oversee the group training classes, dog socialization groups and maintain a healthy work environment.
Marcus spent nearly 7 years in the dog program while incarcerated, eventually becoming one of the co-leaders of the program. His experience also includes working with services dogs for veterans who suffered from PTSD which lead to becoming the lead service dog trainer.
Marcus has taught many group classes, mentoring and leading by example. Marcus' experience allows him to share his knowledge to assist others to better understand their dogs.