Pets Available For Adoption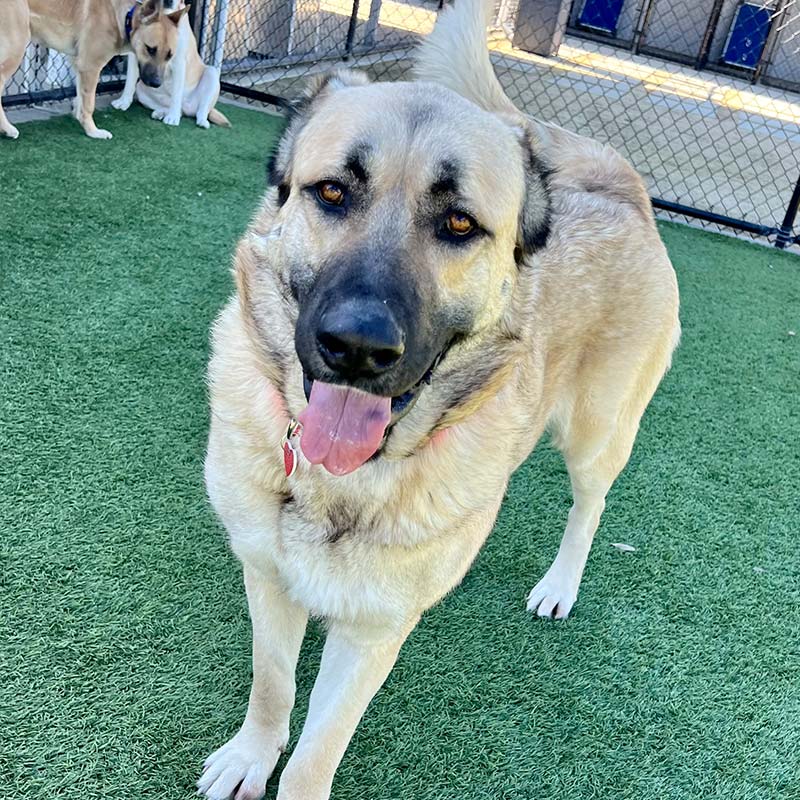 Hi there, I'm Cozy! I'm a new kid here at Paws For Life and the staff at the People and Pet Innovation Center are just getting to know me. I am a sweet and social pup that loves to meet new people and am ready to find a forever home full of love.
LA Animal Services Mobile Adoption – Adoptable Dogs
Paws For Life has partnered with LA Animal Services (LAAS) and offers off-site mobile adoption program, through the city to help reduce the shelter population in 6 of our local shelters.
This partnership allows Paws For Life to house a variety of available dogs from LAAS at our People and Pet Innovation Center . All dogs will work with our trainers, participate in playgroups, and receive enrichment while awaiting their forever homes.
All LAAS dogs housed at the center will go through the city adoption process. Paws For Life K9 Rescue helps by facilitating the meet and greet, allowing potential adopters to bring their own animals to meet adoptable dogs, and facilitating/processing the adoption.
If you are interested in meeting one of these available dogs...Please reach out via email at info@pawsforlifek9.org to schedule a meet and greet.
All dogs are eligible for free training at our People and Pet Innovation Center!