Paws For Life K9 Rescue First Responder Program
Every single day, first responders and firefighters do the unthinkable. They begin and end their shift willing to risk their lives for people they have never met. In a single shift they can face any number of traumatic events, from fatal automobile accidents, to fires blazing out of control and even lives they cannot save. These brave heroes have to be strong to face each new day, but as a community we understand that suffering this type of trauma needs balance so that they can unwind from the horrific things they have witnessed at work. Enter Paws For Life K9 Rescue, and our newest program training Therapy Dogs.
Unlike our service dog program, which trains dogs to perform a multitude of tasks to support military veterans diagnosed with PTSD, therapy dogs offer comfort to various people at the direction of their handler. Paws For Life K9 Rescue Therapy dogs raise the bar, as we combine the dog's innate abilities to provide comfort with a stringent training schedule to learn 25 commands. This training process ensures the dog can be safely taken to any scene, and provide comfort, consolation and support regardless of environmental changes.
Firefighters often work and live as a group for multiple days. But at the end of the day, when exhaustion is so prevalent, our therapy dogs are a welcome visitor back at the station!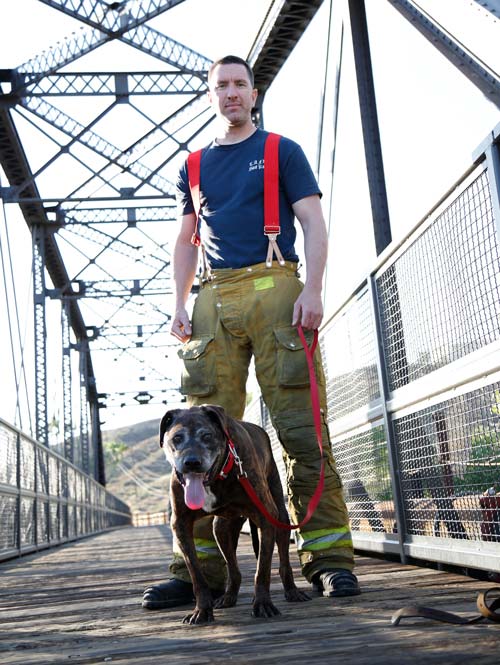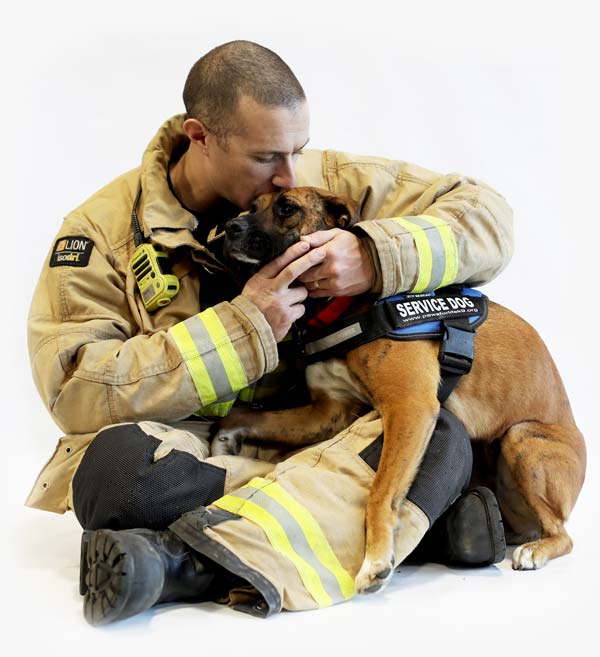 Paws For Life K9 Rescue's prison program trains the dogs to assist people enduring extreme stress, and provide relief from anxiety or distress. UCLA Health research on Animal Assisted Therapy (https://www.uclahealth.org/programs/pac/about-us/animal-assisted-therapy-research) substantiated that therapy dogs provide tremendous benefits for both mental health and physical health. The study found that therapy dogs have the following benefits:
Promotes the release of serotonin that can play a part in elevating moods.
Lowers anxiety and helps people relax.
Provides comfort, reduces loneliness.
Increases mental stimulation and much more.
Many places have therapy dogs that come in and provide relief and love to people from all walks of life. Airports, hospitals, schools, and nursing homes are just a few. Paws For Life K9 Rescue has added firehouses to that list. We are offering firehouses a sense of normalcy at the end of the day.
It starts with Paws For Life rescuing dogs from high intake shelters. The dog is then placed in our prison training program to work with our incarcerated trainers and professionals. Select dogs with an aptitude for learning, and an innate ability to provide affection and comfort get selected for the Therapy Dog Program. These dogs can come in all sizes, ages, and breeds. About half-way through the 20-week program the therapy dog is matched with a first-responder, and they start their training out in the field, and taking the dog home with them at the end of the day. The first-responders also attend several in-prison training sessions to work with the incarcerated team that trained the dog. Our outside professional trainers provide around-the-clock training services, advice, and videos to ensure the training process is successful and that the first-responders feel supported.