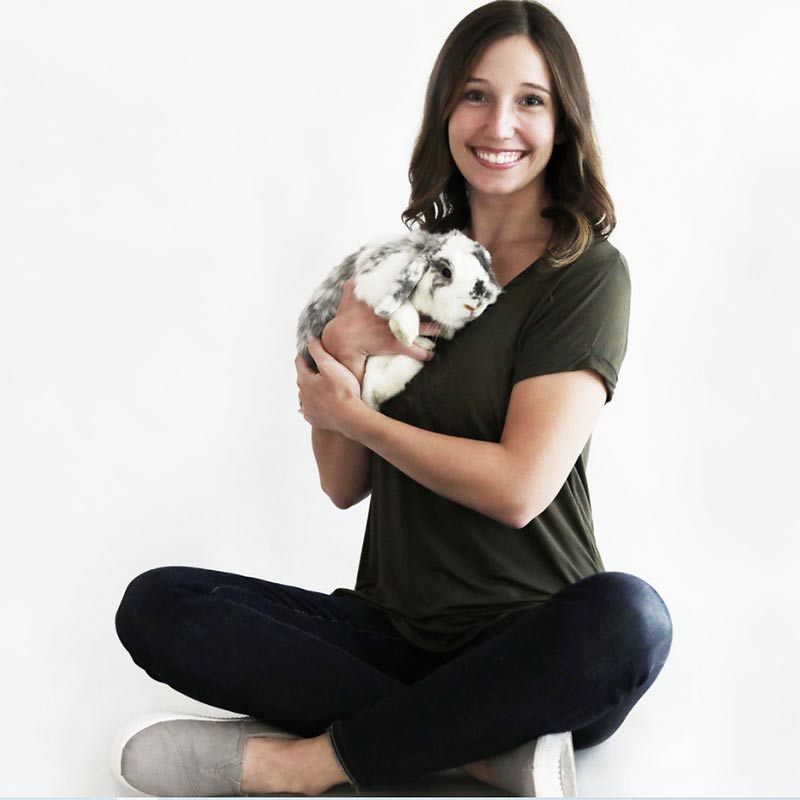 My entrance into the animal rescue world is a bit unconventional. As a former public accountant, I knew from early on in my career that I was destined for a different journey. I rescued my first fur baby in 2017, a bunny named Phoebe who quickly became the center of my whole world. She taught me that with a little love and patience you will receive a lifetime of unconditional love in return. Fast forward a few years to 2019 where I am working as an accountant and feeling unfulfilled. I started volunteering at another rescue and fostered kittens to do my part to make an impact. Ever since adopting my own, a part of me knew I would always want to be involved in rescue work. Then the global pandemic hit, and everyone's world changed a little bit. With not being able to volunteer anymore, I knew I was ready to make the jump into a role that would allow me to feel like I was making a difference full-time. Through the rescue grapevine, I was put in contact with Alex who took a chance on me and brought me onboard this amazing team in the middle of a global crisis.
Since then, I have seen firsthand how impactful and life changing these programs are. I have met the formerly incarcerated men that are paving their way in their newfound freedom. I have met the trainers inside who work day in and day out to transform the lives of these former shelter dogs. I have fostered a handful of dogs and even gone on to adopt my own from the program. I have seen how an idea here can turn into a reality with just a little bit of elbow grease. I am inspired every day to work just a little harder for these men and for these dogs.
Call it fate or luck, I am just so thankful to be a part of such an amazing organization that transforms the lives of both people and shelter dogs. Paws for Life has changed my world as I knew it and I cannot wait to continue helping this team change the world for others.