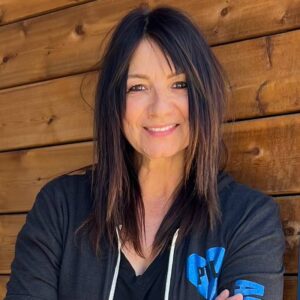 My first dog was a rescued pit bull, and when she passed away, I wanted another just like her. That began my work with rescues here in Los Angeles. As a professional photographer, I donated every free moment to help rescue groups promote their adoptable dogs. I eventually began to volunteer at several shelters and have not stopped since.
I was contacted by Paws For Life several years ago to come along inside to their Prison Training Program to photograph the dogs and I was hooked! Not only was I able to work with shelter dogs but I was able to see the magic happening for both dog and man.
Still pinching myself daily that I get to work for Paws For Life K9 Rescue and have joined the team as Director of Shelter Programs. Everyday is a great day, filled with love and DOGS!