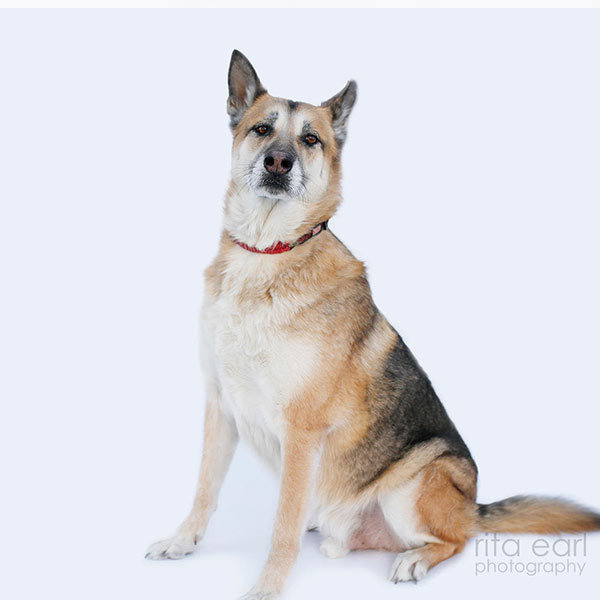 | Gender | Age | Weight | Personality | Training |
| --- | --- | --- | --- | --- |
| Male | 9 years | 99 lbs. | Calm, sweet, cuddly | Basic Commands |
Roy is a quiet gentleman who prefers head pats and being close to his humans at all times. Gentle on the leash, he's good for shorter walks and hikes, but then enjoys some good snuggles after.
He doesn't like to get up on furniture but will sit as close to you as possible. He knows basic commands and with more time he will blossom!
For an old man, he's quite playful and will happily play with other dogs. He's curious about cats, but he remains at a distance.
Roy would the perfect match for a quiet, calm home!