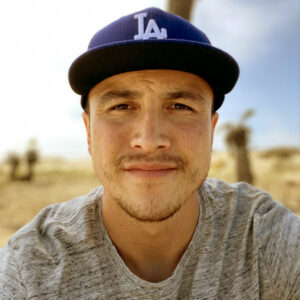 Chris is the Director of Youth Programs for Paws For Life K9 Rescue. In his role as director, Chris oversees the training programs for the youth detention facilities. Chris brings with him 8 years of dog training experience, including training service dogs for military veterans with PTSD. Chris is an experienced teacher who has taught hundreds of group classes for all levels.
Chris is passionate about strengthening the human-animal bond and focuses heavily on observation to create enriching training programs for individual dogs. Chris' hands-on experience overseeing the training of hundreds of dogs has played a valuable role in him gaining the necessary skills to oversee such a large program, mentor youth and teach leadership skills. The success of this endeavor is important for Chris as his own experience with incarceration began at the very same Juvenile Hall that he is teaching at.
In his spare time, Chris works studiously to earn his Bachelor's degree in business and enjoys training his own dog Tucker.